Michael Penque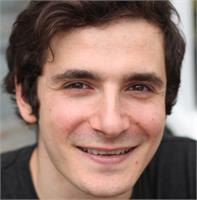 I'm from...
Wyckoff, New Jersey
My Education...
BA in Music from Ithaca College
Conquering Lion Yoga Teacher Training 200 HR
Buddhist studies in various traditions since 1999
I love yoga because…
It's a way for me to stay reminded of the person I want to be and how I want to live life. It's so cool to me that yoga offers clear "practices" for developing a good heart, stilling the mind and gaining wisdom and understanding. It's a kind of holistic science for being happy. I especially appreciate how in yoga practice, one uses the physical body to develop spiritually.
My classes are:
Welcoming, meditative, spiritually focused and physically challenging.
When I'm not teaching:
I'm doing behind-the-scenes work for The Yoga House, spending time with my wife Katie and sons Will and Lucas, playing music or doing asana or meditation practice.
My favorite yoga pose…
Kapotasana. It's such a deep heart opener and remains a challenge even after a long time of consistent practice. To me it's a perfect reflection of the continual challenge to live life with a heart that's open to other people and to whatever I'm experiencing regardless of the circumstances.
I'm inspired by...
Time spent in nature, Tibetan Buddhist and other traditional spiritual teachings as well as people who are committed to living a life of kindness and wisdom.
Michael Penque instructs the following:
Suitable for all levels, from beginners to advanced. Modifications and variations will be given for poses.

Explore linking the movement to the breath in this open level vinyasa class.